Connections for Industrial Air Compressors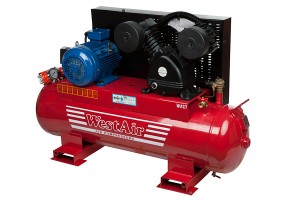 Adelaide Air Systems can provide most fittings required to connect your air compressor into your air system,
as well as ensuring t
he pipe and connections we use are all rated at pressures which we believe to be safe for use under the most normal operating conditions found in Australia. Our fittings and pipe are available in numerous materials such as aluminium, copper, stainless steel, and poly ethylene.
Types of Connectors

Each of the materials have various types connectors which can provide solutions to many difficulties where restrictions are placed on use of a naked flame or welding in areas of high fire risk. Our use of crimp fittings in both our copper and stainless steel overcomes this problem and provides a safe and sound solution where pressure rating or chemical resistence is required and important.
We also carry a wide range of brass fittings for the smaller connections that are required when finishing off the areas around the work stations such as benches, hose reels, or general use of hose for connecting your air operated equipment.
Please see some of our range of products below, or try one of these categories for further product information:
Systematic design concept utilising top-quality components throughout


Clear layout in three sections
Intake air filter as standard
Modular design using the standard assembly system
State-of-the-art screw profile
BOGE control, regulating and monitoring system
Three phase asynchronous motor, ISO class F
Patent GM drive system with constant belt tensioning
Valve-less oil circulation system with no oil stop or check valve
Vibration damped base and fram

Compressor C 10 LDR


Compressor C 20 LDR


Compressor C 20


Compressor SLF 30-3


Compressor SLF 125-3


Screw compressor, frequency controlled


Screw compressor with integral compressed air refrigerant dryer, frequency controlled


S 31-2 uo to S 341 models


SD 40-2 up to SD 150 with integral dryer "The Total Package"


The energy saving solution for fluctuating demands:


BOGE SF SERIES


Continuous flow regulation from 25% to 100%
Constant system pressure
Smooth start-ups and run downs in a matter of seconds
Easy to integrate into existing compressed air stations
Complete product range based on standard modules
Start-up power within the nominal power range
Patent GM drive system with constant belt tensioning
Practically no idling time
For more information about industrial air compressor sales Adelaide click here