Installation of Air Compressor Systems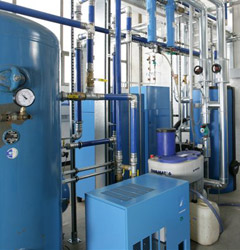 Adelaide Air Systems are more than happy to assist in the installation of all our own range of products as well as the products of our competitors.
Experienced team for Compressed Air Installations
With years of experience in installation of a wide range of equipment, our team are more than qualified to assist in what-ever type of application your business requires. Whether it be a small addition to your existing system or a complete fit-out of your entire site, we have the knowledge and expertise to assist in all of your needs.
line filters
air compressors (all makes & models)
air dryers (all makes & models)
complete air & water systems (ringmains etc)
air & water line extensions
air receiver
and much more…