Air Compressor and System Service and Repairs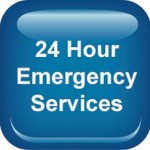 At Adelaide Air Systems we pride ourselves on our 24/7 Break-Down Response for repairs and/or assistance on compressed air equipment problems.
Compressor Treatment Assistance Programs
We can offer the user a complete assistance program to suit their needs. With our combined 35 years of experience in all of the most common brands and types of compressed air equipment in the market place, we are more than happy to assist you with any of your needs.
Air Compressor Brands serviced and Repaired by AAS
With our supplier's world-wide access to most types of compressed air supplies, means repairs to all types of equipment need not be a concern.
If we don't have it, we'll source it to get those difficult repairs done, with a minimum downtime to you and your business.
Emergency Repair Service by AAS
Thank-you for your interest in BOGE. If you would like further information or questions concerning local service and products, please do not hesitate to contact us:
In case of Emergency Repair work outside of normal business hours:
24-Hour Helpline
Phone: 08 8240 5455